Honey, We're Rich!
Say what, dear reader?  You have just been blessed with a humongous liquidity event?
After decades of work and a bit of luck you "suddenly" have millions, perhaps even tens or hundreds of millions of dollars in investible wealth after selling your business or going public.
You are now officially rich, and it feels great.
But wait.  What's that?  Obscure family members you never knew existed are beseeching you for "loans"; allegedly good causes from Missoula to Mozambique are demanding donations; sketchy financial "advisors" are bombing your email and phones with "once-in-a-lifetime opportunities."
First Things First
We've recruited family office investment heads and advised on selecting wealth-management firms.  But it works both ways.  We listen very carefully to our clients and learn a lot from them.
Here is some advice from clients who have been through it.
The very first thing. Hire a tough, experienced lawyer who is used to dealing with wealth managers, brokers, and solicitors.  (Not just the firm who helped you with routine legal chores on the way up.)  It will be money well spent and you won't regret it.  You will need a real pro to run interference for you against the sharks.
The very next thing. Hire a reliable and reputable accountant who understands the complexities of wealth-management.  You will need financial controls and a voice of caution.  Dollars can slip away fast without an experienced check on your newly-rich exuberance.
Take your time. No sudden moves.  Think about how to organize your affairs, your objectives, impact on family-members and upcoming generations.
Establish a realistic spending rate. And stick to it.  One rashly-purchased yacht, jet, or hobby-ranch can punch a surprisingly big hole in your seemingly-unsinkable new fortune.
Fortune and Fate
Read More »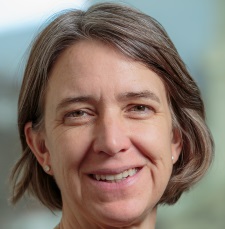 Jane Dietze, promoted to CIO at Brown University
Joseph Dowling III becomes CEO.  Ms. Dietze, x Bowdoin, Fortress, World Bnk, and GS. MS Johns Hopkins, BA Princeton
Read More »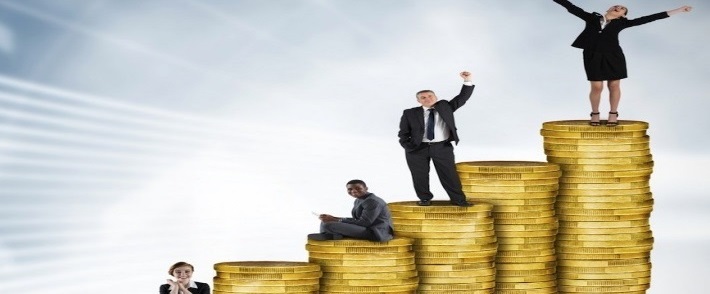 Who are the best-paid endowment CIOs?
Compensation is a delicate issue; but recruiters need to keep track of it.  And, we see no reason why we shouldn't share some of that bounty with our readers.   (See our complete compensation chart just below.)
Most of it is publicly available, anyway; as long as you're willing to scrounge for it.  Private schools and some publics disclose it in IRS filings.  The hitch is the long time-lag — more than two years — before the data is publicly available.  The corresponding data for most public schools is often fresher, but it's scattered among various and often quirky databases in various jurisdictions with various disclosure rules.
It's ironic that data for public colleges has sometimes been the least public.  But that's changed somewhat in recent years as more states adopt sunshine laws for public-employee pay generally.  Or, you can file a FOIA request.  But it's been like pulling teeth in many places.
And, even when public-school CIO comp is published, it can't always be trusted.  Clever college administrators have sometimes found (or constructed) loopholes in those sunshine laws which let them conceal part of the CIO pay-package.
A recent and noisy case in point arose in Michigan.  The official University of Michigan salary-disclosure listing (page 447) for 2017 showed CIO Erik Lundberg's total comp as $720,000.
We've been skeptical of that number for a while, but the U was eventually prodded into disclosing that Mr. Lundberg actually made $2 million in 2017.
Although the gross number had become public, the Detroit Free Press still sued the University to obtain details about how it was calculated.  
The judge sided with the Freep, but the university argued that they had legitimate reasons for keeping them private.
"Despite the court's ruling, we believe disclosure of the … Incentive Plan will put U-M at a competitive disadvantage," a school spokesman said.  "Because there are very few public universities in our endowment peer group, virtually no comparison [sic] schools will ever have to make their plans public.  These are the employers against which the university competes for talent recruitment and retention."
The fact that a major university would go to some trouble to avoid disclosing that information does speak to the highly competitive market for top CIOs.  If you have a good one (and Mr. Lundberg is very good), there's always anxiety that someone with deeper pockets will whisk him or her away.   And, if you're crafting a competitive offer, it certainly helps to know exactly what you have to beat.
As the Lundberg case confirmed, these pay packages are complex.  In our chart below, we can only offer the bare numbers.
Read More »