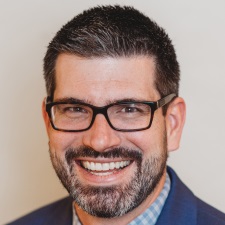 David Wallace, first dedicated CIO at Pomona College
Mr. Wallace, joined Pomona's investment office ($2.4bn) in 2012 after 6 years as finance/portfolio manager at World Vision. MBA/BQ Azusa Pacific University
Read More »

Eighty-one firms have updated their AUM and contact information for our latest Outsourced Chief Investment Officer (OCIO) list.
They include four new listings: Deutsche Bank with $15.5 billion, Ellwood Associates with $1.2 billion, LCG Associates with $0.382 billion, and Ballentine Partners with $6.6 billion in discretionary OCIO assets.
Our total reported OCIO assets have grown 17.4 percent in just six months.  That's double the year-over-year increase we measured over all of 2017.  And, almost all of that is organic growth in firms we were already covering.
That's what we call exponential growth!
Our OCIO coverage continues further below.  It includes our updated list of all vendors and an analysis of industry growth.
Read More »